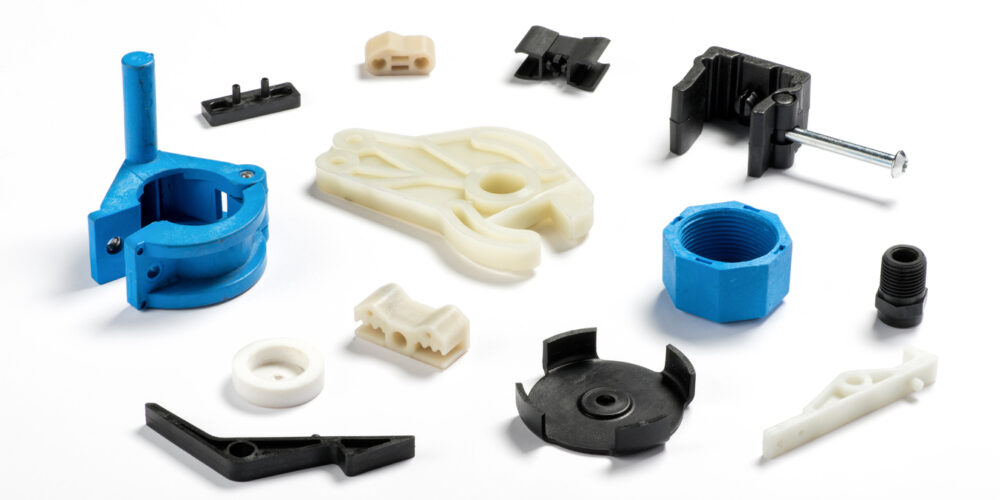 In-House Secondary Operations Provide a Complete Supply Chain Solution
A complex part or assembly is rarely complete when the injection molding is finished. Secondary operations are often required to complete the part, assembly, or subassembly. Secondary operations are the additional manufacturing steps taken after a part has been molded. They can add additional features or details that couldn't be done during the molding process. The vendor who does the operations can impact your total cost and lead times.
When you need a complete supply chain solution, working with a plastic injection molder that can perform secondary operations in-house is most beneficial. Sending the molded components to another vendor to have these performed can add additional time and cost to your project.
Secondary Operations Cover a Broad Range of Services
Secondary operations can play an integral part in meeting your customers' needs. You may require secondary services to meet functional or cosmetic needs for a specific project or to complete an assembly or subassembly. Below are some examples of secondary services for plastic injection molding.
Decorating
Electronic housings, range knobs, medical devices, and automotive parts, along with a host of other components, require some form of printing or decoration. Pad printing is the most common process for printing on plastics. It is an optimal choice when more than one color, intricate design, or logo accuracy is required. It is s a simple process, whereas a pad with the raised design is created that picks up the pain and applies it to the plastic.
Hot Stamping is another method for applying text or decoration to a part. It uses high temperature to fuse ink into a part, creating a strong bond and durable finish.
If you are looking for an inexpensive method, custom-printed labels can easily be adhered to the molded product using automation as a secondary operation.
In-mold decorating, while not a secondary operation, is a valuable option as it provides exceptional color and appearance as the applique is integrated into the component as part of the molding process.
Welding
When plastic parts need to be permanently attached to each other, ultrasonic welding or spin welding can be used. The processes do not require any adhesives or hardware to create the attachment.
Ultrasonic bonding of plastics, known as sonic welding, uses high-frequency sound waves to bond plastic parts. The high vibration causes intermolecular and surface friction, which subsequently creates heat that melts the plastic forming the bond.
Spin welding is used to weld thermoplastic pasts with circular joints. Heat is generated through rotational friction that melts the parts at the interface.
Assembly
Having product assembly done by your injection molder can be a huge time saver for you. It may not be financially viable for you to do your own assembly for low-volume parts, particularly if the assembly is automated. Simplifying final production by allowing your injection molder to do either manual or robotic assembly can save you time and costs.
While welding may be part of the assembly process, other options exist when a permanent bond isn't required or wanted. Mechanical fasteners, such as screws, nuts, bolts, and clips, can all be added during the assembly step. Remember that any holes or over-molded inserts should be considered during the design phase.
Additional Services
If your plastic injection molder offers a complete supply chain solution, packaging, warehousing, and inventory management should be on the menu of services. It is a big time saver when the injection molder packages your parts in quantities you or your customer need. The alternative is receiving a large Gaylord box of parts and having to package them yourself or send them elsewhere to package into sellable or manageable quantities.
Warehousing and inventory management systems allow you to operate lean with a just-in-time system that gets the product to you or your customer when needed. You no longer have to have space to carry excess inventory.
Deluxe Plastics: Your All-in-One Injection Molder
Deluxe Plastics is an ISO 9001:2015 certified company with a range of injection molding capabilities. When you need more than just a molded part, we have you covered. Our full range of services can take you from part design to inventory management, reducing your costs, speeding delivery, and maintaining quality control by eliminating multiple vendors. Our secondary operations add the required details, efficiency, and customization to meet all of your needs. From decorating, welding, assembly, and much more, we are here to assist. Contact us to request a quote.