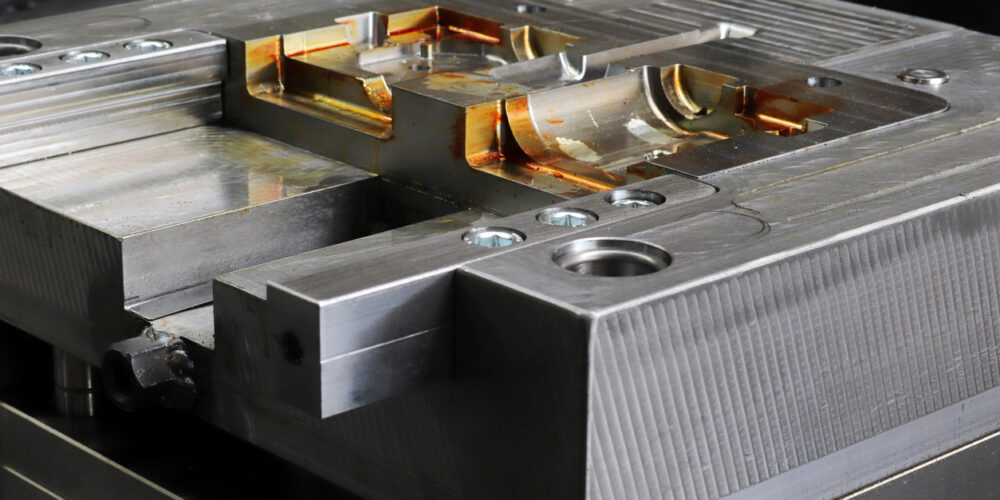 Deluxe Plastics Update: News from a Top Wisconsin Injection Molding Company
Two Facilities Receive Major Upgrades
We're happy to announce two of our three facilities recently received significant upgrades. As a top Wisconsin injection molding facility, these investments in machinery have already helped us improve turnaround times and increase efficiency for each of our customers. Let's dive into the enhancements made at our Green Bay and Medford locations.
Green Bay Facility Updates Focus on Automation and Expansion
Our Green Bay location recently got a host of updates, helping us take on more projects and turn them around quickly for our customers. The facility got two new 500-ton electric presses with standard servo robots. These robots pick parts off the line, set them into a fixture, then hot stamp a logo. These automatic processes allow us to eliminate downtime, resulting in faster turnaround times.
We've also added 130,000 square feet of manufacturing space and three new silos that hold 100,000 pounds of product each. That's about six truckloads of added storage space!
The upgrades don't stop there. We added two new hot stampers and two new pad printers to expedite foil logo and branding capabilities. Additionally, the Green Bay facility has five new manual assembly lines. These are test stations for verifying electronic dispensers, motor current, sheet length, and oscillator baseline. They are also points where we inspect quality, ensuring the product works and logging firmware and date code of the dispenser.
Medford Facility Features the Latest in Automated Technology
The Medford facility now features an automated hinge press, helping us increase uptimes and prevent damage to tools. How does the machine work? The operator dumps proprietary shafts into a bin. That bin then goes on a vibration table, where the camera looks for a specific orientation. When it identifies that orientation, the camera tells the robot to pick certain parts and load them into a nest until it's full. Once the nest is complete, it tells the computer that it's ready for the next process. The operator must only ensure hinges are loaded onto the vibration table and pull the finished product off the press.
This technology also aids us in parts assembly. For example, at Deluxe Plastics, we manufacture picture frames for a customer; this technology has helped us improve turnaround times. The robot picks the parts and automatically puts them on top of the finished base before adding them to the conveyor belt. It stacks the products five-high, making it easy for the operator to take and box them.
The automated hinge press helps us serve other customers as well. We manufacture backup lights and turning lights for Caterpillar; our automatic machine loads pins into a robotic press which inserts the pin into the correct spot. It's a highly sophisticated automation that helps us increase efficiency.
Benefits of Working with Deluxe Plastics, a Top Wisconsin Injection Molding Company
Our Experienced Professionals Have Your Back
Deluxe Plastics has over 140 years of combined injection molding experience, and our professionals are here to help you every step of the way. We have experience in complex assemblies and can help you with the most intricate requests. As an ISO 9001:2015 certified company, we're dedicated to providing you with the highest quality parts.
Turnkey Manufacturing Capabilities
With three Wisconsin locations and an overseas injection molding facility in Vietnam, Deluxe Plastics is a turnkey solution for your injection molding needs.
Our experienced engineers will work with your in-house team at the beginning of the process to design a high-quality part for your unique application. We'll then build the mold at one of our facilities before starting the injection molding process. We operate 55 injection molding machines in three dedicated shifts, 24 hours per day, meaning your parts are turned around quickly.
Our services don't stop once your part leaves the injection molding machine. We offer secondary operations, including assembly, sonic welding, hot stamping, in-mold decorating, and more, to meet your every need. We also have a rigorous quality management system that ensures your parts are up to par before they leave our facility.
Automation Helps Save on Costs
We invest in high-tech automation equipment to keep our operations running smoothly and efficiently. A number of our injection molding machines are equipped with Star Automation Robots which ensure accuracy and efficiency when creating your parts. As you've read above, we're continually investing in the latest automation technology, showcasing our commitment to decreasing lead times and getting your product out the door faster.
Large Facilities Result in Extensive Production Capabilities
As you read above, we've invested heavily into our facilities, even expanding our Green Bay facility by 130,000 feet. With these large facilities comes extensive production capabilities. When you work with Deluxe Plastics, you can be sure your part is produced with the best technology, from start to finish.
Work with Deluxe Plastics for Your Injection Molding Needs
If you're ready to get your injection molding project moving, we're here to help. Contact one of our helpful team members or request a quote today.