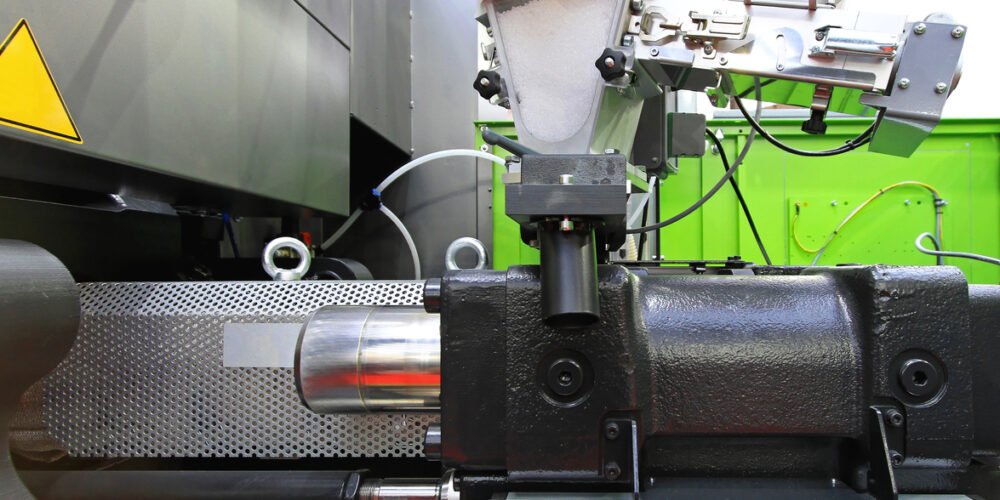 Advantages of Injection Molding Over Other Processes
Is Injection Molding Right for Your Business?
Injection molding is a process that forms materials like polymer substrates into a specific shape, resulting in a specially made part suited to particular requirements. There are alternatives to the process, but the advantages of injection molding are hard to ignore.
Thermoforming, 3D printing, and extrusion are a few examples of popular alternatives to injection molding. How do you know which one to choose for your project? Let's review the applications, advantages, and disadvantages of each process.
What is Injection Molding?
Injection molding uses a special machine to rapidly prototype and produce parts. The first step in the process is to make a mold that will be used to replicate the part. Making this mold can be fairly expensive; however, once it's done, the mold can be used to make thousands or millions of parts at a relatively low cost.
After the mold is made, it's mounted onto the injection molding machine. Then, the machine heats the material that will be injected into the mold — often a plastic polymer, though metal can also be used for injection molding. Once the material is heated, the injection molding machine uses force to push material into the mold. The part is then allowed to cool before being removed from the machine. Curious about the injection molding process? See our step-by-step guide for more details.
Advantages of Injection Molding
There are various advantages to using injection molding for your unique part. The injection molding process is suited for creating complex parts at extremely tight tolerances. It's also compatible with a wide range of materials and extremely efficient. Most injection molding cycles only last 10 to 60 seconds. Even if you have a more complex part that requires a longer cycle, you can include several small parts in one large mold, which maximizes efficiency. Though injection molding has a high set up cost to initially create the mold, you can produce thousands of parts before needing to do any kind of maintenance on it.
Injection Molding Alternatives
Thermoforming
Like injection molding, thermoforming is also used to create specific shapes from plastic material. Unlike injection molding, which uses a machine to shoot plastic into a mold, thermoforming involves heating plastic sheets and shaping them into the desired form.
Thermoforming, however, has a few disadvantages when compared to injection molding. Unlike injection molding, it cannot handle a high volume and is relegated to smaller production quantities. Additionally, thermoforming requires a secondary finishing process to complete the desired product, whereas injection molding usually doesn't require this extra step.
When creating smaller, more intricate and complex parts, it's ideal to go with injection molding because it can complete products at tighter tolerances. Additionally, injection molding can use a wide variety of plastic, whereas thermoforming is limited in the types of materials it can work.
3D Printing
3D printing is an additive process that creates an object by building up layers of material. This process is slower than injection molding and is typically only used for low production runs. The CAD-based process limits how many parts can be produced at once; many printers can only build one or two items at a time.
3D printing cannot produce larger items because it's limited by the size of the printing area. It also produces an item with a rough finish because the layers are constantly added throughout the process. If you need a product with a smooth finish, injection molding remains the most effective and efficient option.
Extrusion
During the extrusion process, the machine heats up plastic material and moves it into its feeder. At the end of the feeder, the plastic material goes through a die in the shape of the desired finished product. The plastic goes through the die and, as it cools down, the plastic forms the required shape.
Extrusion molding is only useful for continuous products like pipes and tubes. Injection molding, on the other hand, is more suited for complex shapes and typically produce products that are stronger than extrusion-molded products.
Your Injection Molding Experts
If you're looking to produce a high volume of complex plastic products, injection molding is the way to go. With over 75 years of combined experience in plastic mold building and design, our on-staff experts guide your product through the process from start to finish. We deliver full-service injection molding capabilities including 2-shot molding, insert molding, machining, assembly, pad printing, and hot stamping.
At Deluxe Plastics, we operate 55 injection molding machines that range from 20 to 900 tonnage; we're able to provide the exact level of force needed for your specific product. Most of our machines have Star Automation Robots, increasing our overall production and efficiency. Our factory operates in three dedicated shifts, 24 hours per day, meaning we cut lead times and produce your product quickly and efficiently.
Let's Get Started
Are you ready to start your injection molding journey? We'd love to talk through your desired projects. Contact us here.