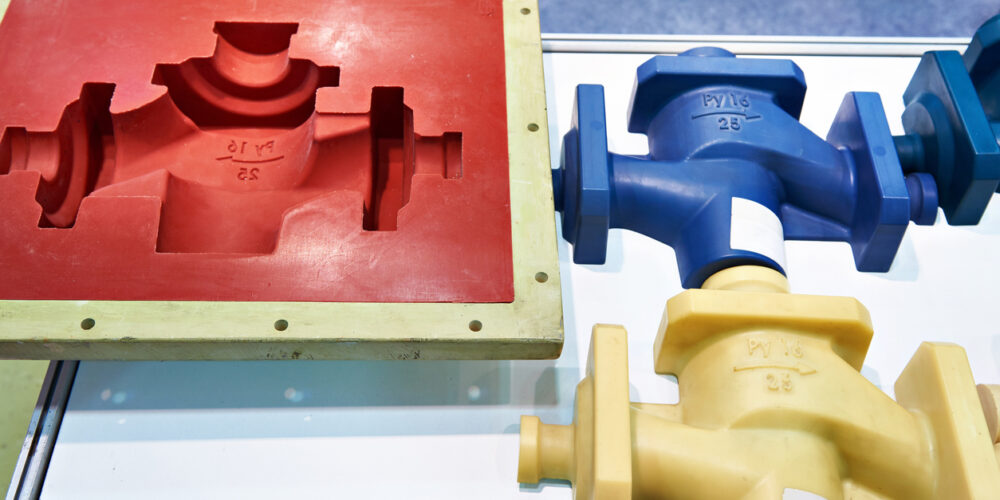 Building Blocks: The Plastic Injection Molding Process
Why Pursue the Injection Molding Process?
The plastic injection molding process is the most common way to mass produce plastic parts for the automotive, consumer electronics, medical device, and beverage bottling industries, just to name a few. As such, it's a cornerstone for the plastic manufacturing industry. Injection molding can also make parts from other materials, such as metals, though plastics are most common.
After an initial investment to make the mold, the injection molding process is quite affordable. The cost to reproduce plastic materials using injection molding is relatively low and can provide a significant return on investment for your business. What does plastic injection molding entail? Let's walk through the process step-by-step. Contact us here if you'd like to learn more directly from one of our experienced team members.
The Plastic Injection Molding Process Step by Step
Part Design and Engineering
The plastic injection molding process begins in the design room. At Deluxe Plastics our experienced team works with you and your in-house designers to determine your part design and the shape of your mold. Our 15 full-time engineers and 2 contract engineers use microprocessor control and circuit development to discover optimal solutions for your unique need.
Plastic injection molds are typically made of hardened or pre-hardened steel, aluminum, or beryllium-copper alloy. Most steel molds can produce over a million parts before needing to be replaced. Aluminum molds cost much less to construct but cannot generate as much volume as steel molds. Typically, aluminum molds can handle tens of thousands to hundreds of thousands of parts before replacement is needed. Our team will work with you to determine the best material for your mold.
Mold Building
Once the part and mold designs are complete, it's time to build the mold. Molds are constructed in two different ways: CNC machining and electrical discharge machining (EDM). CNC machining is the predominant process of creating complex and accurate molds. During this process, computers control mills, lathes, and other cutting machines to cut out the exact shape of the mold.
EDM uses an electrode fabricated from graphite or copper to make the mold's desired shape. The electrode is mounted in an EDM machine over the workpiece, which is submerged in dielectric fluid. Using a controlled electrical source, the electrode destroys the metal not needed for the mold. The electrode never touches the workpiece as there is a constant spark gap of a few thousandths of an inch. This process is slower than CNC machining, but it produces shapes that CNC machining cannot produce.
At Deluxe Plastics, we have on-site CNC, EDM, and milling machinery for every mold building need, and we'll work with you to determine the best course of action for your specific situation.
Clamping
Once the mold is complete, the parts can be produced. Injection molding uses special machines to complete this process. The first step is to clamp the mold together on this machine. The plastic injection molding machines have different clamping forces, ranging from 5 tons on the low end to 4,000 tons for the heaviest and strongest machines available.. To read more about how we determine the appropriate tonnage, read our injection molding tonnage and clamping considerations article here.
Injection and Cooling
Before injection, the material is heated until it is pliable enough to be shot into the mold. The injection molding machine then pushes the material into the mold, filling every inch. The injection speed is crucial; injecting too fast or too slow can cause a variety of part defects.
After the injection, the part is allowed to cool inside the mold. The part may shrink slightly during this process. Allowing proper cooling time is essential; if the mold is still warm upon ejection, the part may warp and become unusable. Wall thickness of the part and thermodynamic properties of the plastic determines the ideal cooling time.
Ejection
Once the part has cooled, it can be removed from the mold using an ejection system. When the mold opens, the part is pushed out using force. Then, the mold can be shut again and another shot can be injected as the plastic injection molding process begins again.
Your Injection Molding Experts
At Deluxe Plastics, we offer full-service plastic injection molding capabilities, from 2-shot molding, insert molding, machining and assembly, pad printing, and hot stamping. We operate 55 injection molding machines varying from 20 to 900 tonnage, making us a great choice for your specific part. Most of our machines have Star Automation Robots and our facility operates 24 hours a day, cutting lead times and increasing our overall production.
Contact Us for a Quote
Ready to get started with injection molding? Contact us today for a quote.