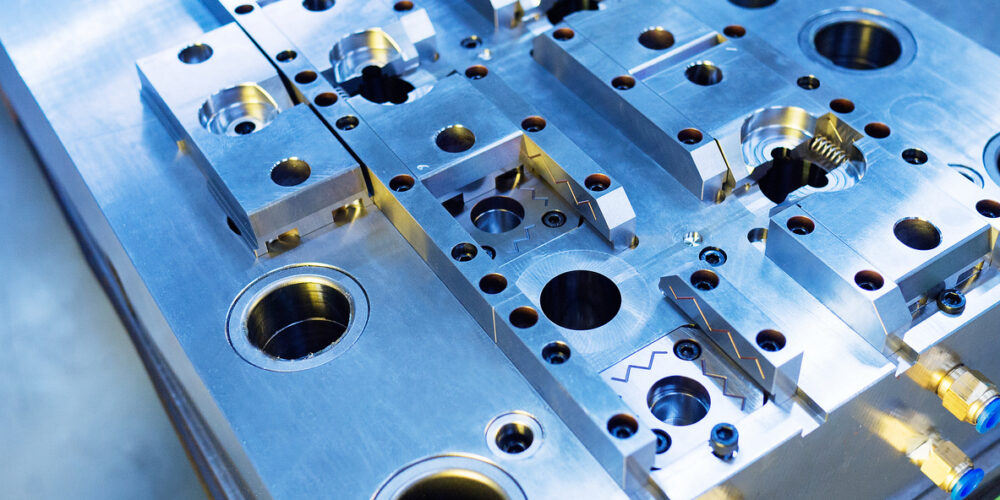 Advantages of Reshoring Injection Molding Services
An Overview of Recent Reshoring Trends
Decades ago, many businesses moved their manufacturing operations overseas to countries like China. Foreign countries had lower wages and relaxed environmental and tax regulations, which helped businesses cut manufacturing costs and avoid penalties based on their environmental impact or tax liability. However, recent years have showcased a boon of companies bringing their manufacturing back to the states in a mass effort called "supply chain reshoring." Reshoring injection molding and other manufacturing services is gaining popularity for good reason and offers real benefits to your business. 
Reshoring initially gained traction because of the COVID-19 pandemic, the narrowing labor rate gap between the U.S. and foreign countries, and increased overseas regulations. Businesses that chose to reshore saw an immediate benefit from lower logistic costs and a reduced carbon footprint due to less complex and spread-out supply chains. 
Completing a molding product efficiently and within or below budget is a top priority for many businesses, as is the quality of the product itself. Reshoring injection molding services can save your business time and money while increasing the overall quality of your final product. It can even help support the U.S. economy. Read on to explore the top advantages of reshoring injection molding services.
Top Benefits of Reshoring Injection Molding Services
Professional Design Assistance
Offshore injection molders don't always assist with design. They provide production, not engineering services, which means you may miss the critical insight an engineering team can offer about how to ensure your design matches your requirements. This can reduce the quality of your product, which can be costly and time-consuming to fix. Most quality injection molding companies in the U.S. will provide engineering and production services.
Unparalleled Engineering Support at Every Stage: At Deluxe Plastics, we support your needs through every stage of your project, from design aid to manufacturing to secondary operations like assembly and custom labeling. Learn more about how working with us gets you the comprehensive help needed to get your products to market faster.
Safeguard Product Quality
Overseas manufacturers don't always meet the same quality standards as U.S.-based organizations. Production companies in the states that meet the ISO 9001:2015 certification are recognized for their quality management, streamlined operations, and dedication to continuous improvement. Working with certified U.S. companies helps ensure your products are top-quality and backed by high production standards.
Quicker Turnaround Times and Lower Costs
The longer your supply chain stretches, the more complicated and costly the process gets. Reshoring injection molding provides quick turnaround times, ensuring your product gets to market faster. You will also save on logistics costs, as your products will be much closer to their end location. 
Though factors like the length of your supply chain or the location of your manufacturing facility may not seem of top importance, both play a key role in how long it takes to receive your product and how much it will cost to produce it. Reshoring to a high-quality domestic manufacturer saves you time and money while increasing the quality of your final product.
Contribute to a Strong Economy
Moving your injection molding to a U.S. manufacturer increases American jobs, which means you'll make the economy stronger. Your choice to partner with a domestic manufacturer has a ripple effect that can support job growth in your community and the nation, and a robust economy helps customers and sellers alike. Consider reshoring your injection molding to strengthen the U.S. economy while receiving a higher-quality product within your budget and timeline.
Work with Deluxe Plastics to Reshore Your Injection Molding
At Deluxe Plastics, we have three U.S. locations and one facility in Vietnam. We're prepared to support your unique needs, whether you're ready to reshore your injection molding or you'd rather operate overseas. No matter which manufacturing facility of ours you prefer to work with, we maintain rigorous quality control in each, so you can trust that your products will be made to the highest standards.
We serve businesses from a variety of industries, including automotive, appliances, electronics, medical, and more. Our four facilities operate 55 injection molding machines in three dedicated shifts for 24 hours so every hour of the day is spent advancing your injection molding project. With innovative automations that boost efficiency and accuracy plus a highly qualified team of engineers who use their expertise to serve your needs from start to finish, Deluxe has the capabilities to get your project done in a quick, cost-effective way without cutting corners in quality.
Whether you need design guidance, mold building, assembly, or full-service support, our extensive service offerings will serve your unique needs. Contact us today to learn more about the Deluxe difference and how reshoring injection molding services through our exception facilities will give you a valuable advantage over your competition.