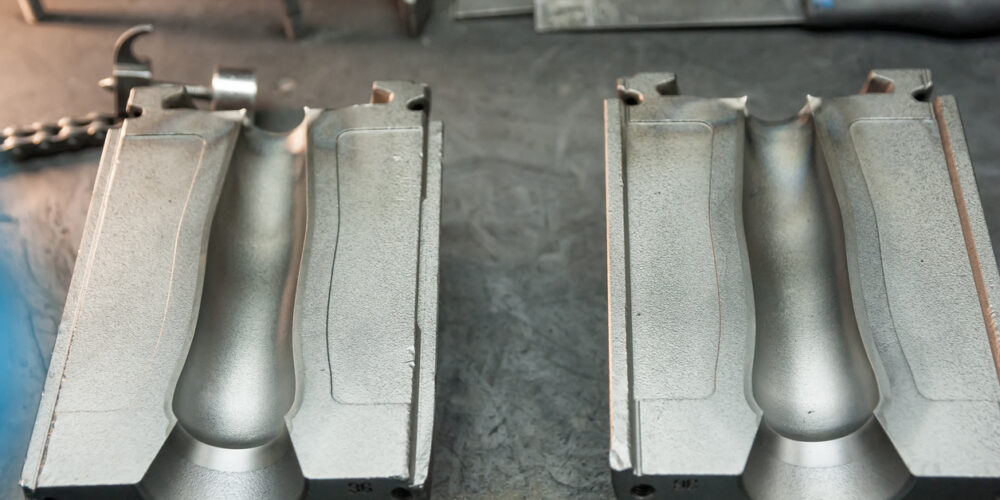 Is Rapid Prototyping Injection Molding Right for You?
Rapid Prototyping Injection Molding Explained
The rapid prototyping injection molding process uses a rapid tooling method to deliver high-quality plastic parts more quickly than regular injection molding. With rapid prototyping, an injection molding company develops a single-cavity pre-production tool that can prove the design works or determine if improvements are needed. As such, it's perfect for prototype or low-volume production runs.
There are other kinds of manufacturing processes you can use to create prototypes or low-volume parts, however. These processes might include 3D printing and CNC machining. So, why should you choose rapid prototyping injection molding? Let's dive into the benefits below.
Benefits of Rapid Prototyping Injection Molding
Better Strength and Design Capabilities
When an engineer creates the mold for an injection molded part, they ensure optimum ejection angles and uniform wall thickness. This ensures the part has no pores and the surface finish is appealing. That's not possible with 3D printing, which sinters together powder or thin threads. In the end, the final part may have pores or unsintered regions, which decreases its durability and makes them unsuitable for functional testing.
CNC machining doesn't have the functional testing limitations that 3D printing does, but it is limited in what it can create. Deep features, square holes, and living hinges are difficult to create through CNC machining; it's best to use injection molding if you have these features on your part.
Lower Material Waste
Some types of products require extensive testing, and wasted material can add up over time. For example, medical prototypes have several testing stages; the last stage — pilot prototyping — involves giving out numerous prototypes for live testing. You can minimize your material costs by choosing a low-waste manufacturing option, like rapid prototyping injection molding.
Rapid prototyping injection molding injects only the required amount of plastic into the mold cavity, which produces almost no waste. CNC machining, on the other hand, creates waste called "swarf," metal filings mixed with chemicals used to cool the part during machining. While swarf is generally recyclable, much of it ends up in landfills.
Allows for Incremental Changes
Rapid prototyping is an effective way of refining your design until the finished product is perfect. After each sample, you can change the design to increase radii, thicken walls for strength, and even add details that weren't part of the original design. In just a matter of a few cycles, you could finish all testing, design all secondary processes, and have tooling ready to be created without a large expense.
Quick Turnaround Times
Rapid prototyping ensures you have a part in-hand in a matter of weeks. This will depend on part size and intricacy, which contributes most to lead time. Most injection molds can be quickly machined, put into the injection molding machine, and produce dozens of prototypes in a short amount of time.
Lower Cost
Rapid prototyping injection molding will have lower cost than CNC machining, for example, because of its low labor costs. While a CNC machine generally requires a machinist to man the procedure, injection molding doesn't need as much human oversight.
Interested in Rapid Prototyping Injection Molding? Talk to Deluxe Plastics
Founded in 1928, Deluxe Plastics is a family-owned business focused on innovation, quality, and remarkable customer service. We offer a turnkey solution for your injection molded parts, from part design and mold building to manufacturing and secondary finishing services.
We operate 55 injection molding machines, ranging from 20 to 900 tonnage, ensuring we can provide the exact level of force you need for your prototype. A majority of our machines are equipped with Star automation Robots, which increase our overall productivity and efficiency. Many of our machines also have cavity pressure sensing capability, which provides insight into the mold. Using this data, we can refine your mold and create a perfect part for your specific application. We operate in three dedicated shifts, 24 hours per day, to cut lead times and ensure your project is molded quickly and efficiently.
With robust capabilities, three Wisconsin locations, and an overseas Vietnam facility, we're ready to take on any injection molding project, no matter how big or small. Reach out to our team for more information or request a quote here.