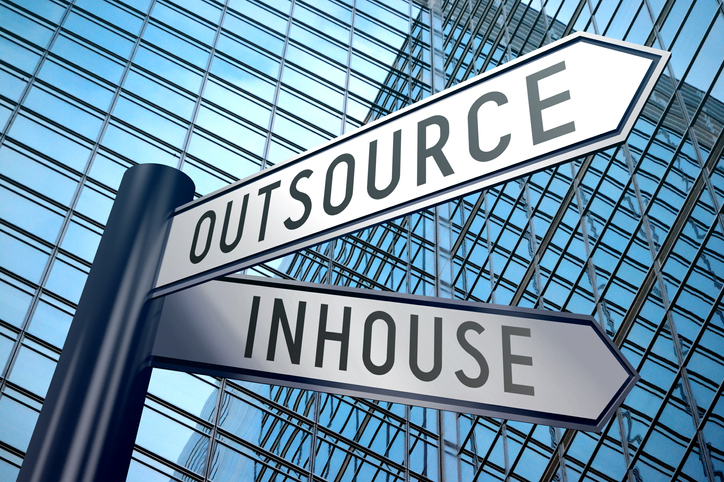 Advantages of Plastic Contract Manufacturing
What is Plastic Contract Manufacturing?
Plastic contract manufacturing occurs when a company relies on a third party — like Deluxe Plastics — to manufacture its product. The third party can provide a variety of services, including injection molding, part design, mold building, and secondary operations. In-house manufacturing can be costly, especially if you're starting from scratch and lacking the experts and equipment necessary to produce high-quality products. Plastic contract manufacturing allows you to outsource that labor to a third party that specializes in plastic part production and already has the skill set, capabilities, and equipment to achieve your production goals. 
Many companies outsource their injection molding to us because it offers a host of benefits. Plastic contract manufacturing can save you time and money, and boost the accuracy of your finished product. When you partner with the right plastic contract manufacturer, you can even finish out your project with high-quality secondary operations, another cost-saving measure that skyrockets the quality of your product and gets it to market even faster.
Not sure if plastic contract manufacturing is right for you? Read on to discover its unique advantages, and how the right partner pushes your project forward.
Benefits of Plastic Contract Manufacturing
Save Money on Equipment and Labor Costs
You can certainly choose to create your plastic parts and components in-house, but how much will you spend on the equipment? To accomplish a high-quality plastic parts project, you need a variety of advanced equipment, from injection molding machines to assembly support to quality management systems that ensure your part meets your precise specifications and quality standards. Obtaining the necessary equipment and ensuring you have the space for a properly functioning production facility quickly becomes costly.
Not to mention, you'll have to hire and retain experienced, knowledgeable staff in an increasingly competitive environment. The hiring process takes time and money, which delays your ability to start production. Plastic contract manufacturing ensures you have expert engineers with the qualifications, capabilities, and advanced equipment to get to work on your project now. 
Save Time
When you work with an experienced injection molder, you benefit from years of experience. Expert plastic manufacturers hone their skills with each new project they take on and bring their successful strategies to the table to address your unique needs as well. The team can quickly design your mold, test it, and send it to the production floor.
When you work with professional plastic manufacturing experts, you save valuable time in the design, production, and troubleshooting processes. You can also trust that skilled engineers are pushing your project forward as you dedicate your time and efforts to your priorities instead. Spend more time focusing on growing your business than the logistics of injection molding when you partner with a premium plastic contract manufacturer. 
Get Better Parts
When you work with a trusted plastic contract manufacturer, you ensure your parts are of the highest quality. Top plastic molders prioritize quality and elevate your plastic parts and prototypes with their high standards. At Deluxe, we have rigorous quality management systems in place to ensure your project meets our high standards at every stage.
Deluxe Plastics has been around since 1928, which means we have the experience to create the best, most accurate parts for your needs. We're also ISO 9001:2015 certified, so you can count on receiving quality parts every time.
Benefit from Quality Secondary Operations
Need special equipment to give your parts the finishing touch? With the right plastic contract manufacturing partner, you can finish your plastic projects with ease. Whether you need assembly, painting, warehousing, or even custom packaging, Deluxe Plastics is ready to deliver comprehensive secondary operations services. We're prepared to help you sort logistical challenges and supply chain issues to ensure your product gets to market faster.
Our facilities already have a variety of equipment in place, including sonic welding, engraving, in-mold decorating, and manual and robotic assembly technology to push your project forward. When you choose a plastic contract manufacturing company that can serve your needs start-to-finish, you save resources working with one provider instead of several while boosting the accuracy and quality of your finished product.
Deluxe Plastics is the Plastic Contract Manufacturing Partner For Your Needs
For nearly a century, Deluxe Plastics has served businesses in need in a wide range of industries. From the automotive to medical and industrial sectors, and more, our capabilities and commitment to quality enable us to deliver premium plastic parts customized to your precise requirements, no matter your niche. Our extensive capabilities empower us to support your project from start to finish, including part design aid, injection molding, and secondary operations to finish out your project with confidence. 
We have three Wisconsin-based facilities and one overseas facility, each filled with the advanced machinery necessary to accomplish your production goals. Our skilled team, key automation tools, and 55 injection molding machines operate with efficiency and accuracy in mind, and we work 24 hours a day to push the needle on your project needs. With Deluxe Plastics, you can count on high accuracy, efficiency, and unparalleled quality each time.
Contact our team today to learn more about how we can serve your plastic contract manufacturing needs.